Description
Our Sport Waist Pack Is Ideal For Fitness Enthusiasts!
An active and healthy lifestyle is becoming more and more popular. You'll discover the slim Sport Waist Pack is far better than overfilling your pockets!
The slim waist pack makes it easy to have your earpods within reach at all times. Carry an energy bar, eye glasses, your car keys. The streamlined design fits under shirt or can be worn outside of shirt. Our waist pack is guaranteed sweat-proof because we designed them to be used by runners, athletes, in the rain, at amusement parks and of course in the gym.
Useful In Everyday Life
You will be delighted by the convenience you discover owning your own Sport Waist Pack. Use it in your everyday life to help keep you organized or even while running errands.
Carry your grocery list and coupons. Remain hands-free while walking your dog. Carry your asthma inhaler while you go for a walk.
Furthermore, our waist pack is valuable while traveling. Have your passport and money safely out of sight and always ready at hand.
It's About The Fit!
Exercise is tough enough. Don't add extra stress by wearing a poorly made and uncomfortable waist pack or fanny pack.
Though waist packs may look similar, some fit better than others. The straps, length, weight, materials, size and volume play a huge role in how a waist pack wears.
GenerationFit's Sport Waist Pack is light weight with the athlete in mind. Designed with features that will not interfere with the focus of exercise and more importantly, no added pressure on your back or spine.
Durable, yet soft materials that will not rub or chafe while you exercise. Adjustable elastic straps makes sure that your Sport Waist Pack is be snug without it being tight.
Diabetics Love Our Belt
If you have diabetes — or for that matter, any other chronic illness — exercise is one of the most powerful tools that can help you manage your weight and blood sugar.
Due to the nature of diabetes or other conditions, it is often necessary to carry medications or medical ID. Consequently, GenerationFit's Sport Waist Pack has gained tremendous popularity for this reason.
Diabetics use the waist pack to carry their insulin pumps, insulin pens, glucometers, or emergency snacks. Others carry EpiPen's, while some store emergency nitroglycerin tablets for their heart condition.
Why should you get it now: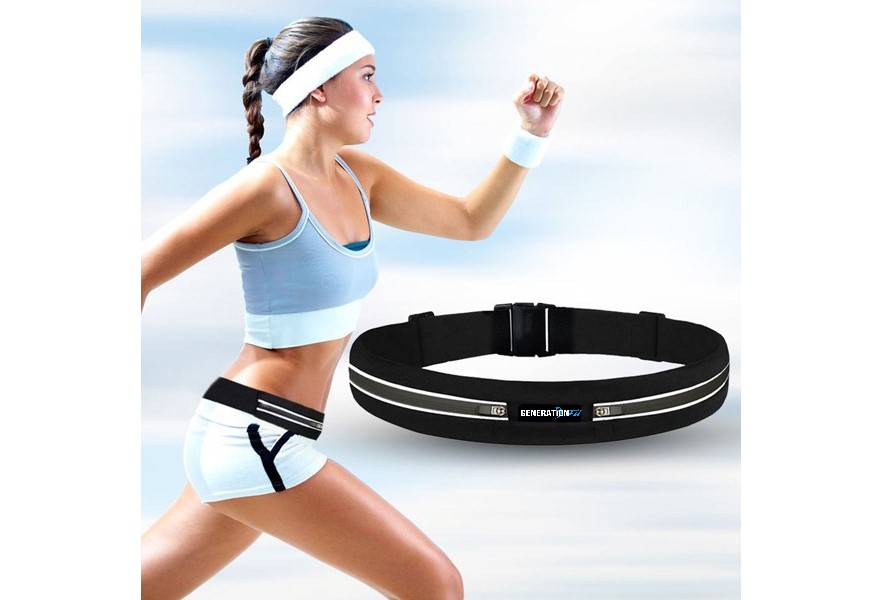 • Great gift idea
• Running
• Climbing
• Hiking
• Travel
• Night Jogging
• Biking
• Working
• Marathons
• Amusement Parks