Description
GenerationFit's Orange 35lb Safety Sleeve Covered Resistance Band Set takes the exercise band to a new level. Premium quality latex tubing covered with a protective nylon sleeve. The nylon sleeve prevents wear and damage of the tubing. Our sleeved bands outlast all others! On each end of the band is a heavy-duty carabiner clip, allowing you to attach accessories to perform a variety of exercises.
Total length of band from clip to clip is 60 inches.
INCLUDES:
35lb Orange safety sleeve covered resistance band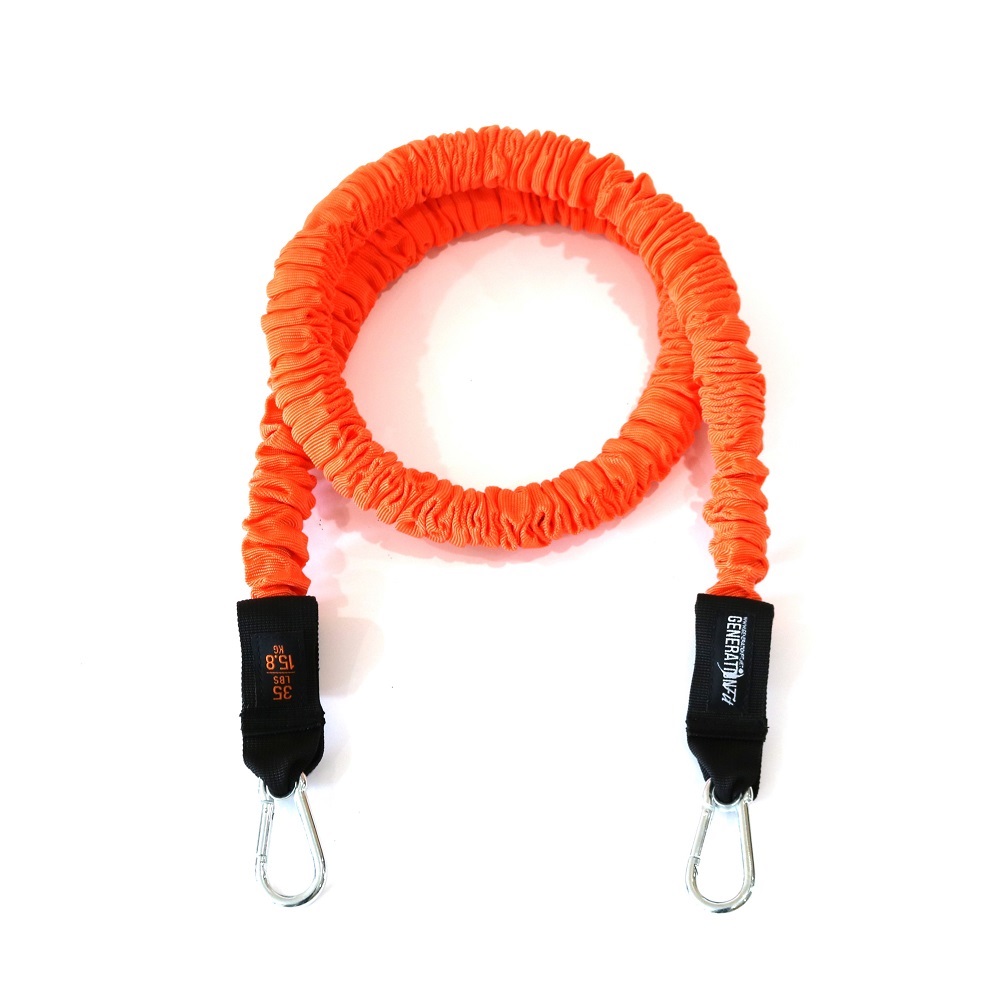 2 Non-slip grip handles
2 Adjustable ankle straps
1 Foam padded door anchor
1 Instruction guide
Carry bag
Door Anchor Allows You To Customize Workouts                     
Turn any door into a gym. Have the freedom to train the way you would using gym machines by adding GenerationFit's Door Anchor, simply place at any height needed and you have a customized cable machine in your own home.
Made with heavy-duty nylon and a soft foam wheel, safely attach your band while protecting your door from abrasions and scratches.
Increase the number of exercises you can perform, targeting every major muscle group. Small size is ideal for any living space.
Simple to use. Designed specifically to anchor resistance bands to any standard door frame. Use GenerationFit's Door Anchor for exercises at home, in your office, or in a hotel.
Customize your workouts! Use multiple bands. The loop end of our door anchor gives you plenty of space to stack your bands so you can perform many body-sculpting exercises.
Why Resistance Bands?
Bands are joint-friendly and build muscle without straining joints.
Unlike free weights, you can safely work multiple muscles and joints at one time. You will have a full range of motion along with a consistent resistance, something dumbbells do not have.
Ideal for anyone, from beginner to experienced athlete. Train the way you would in a gym without the membership fees. Isolate specific muscles or perform compound exercises. The possibilities are endless.
Have the freedom to train the way you would using gym machines. Isolate specific muscles or perform compound exercises. The possibilities are endless.
Perfect for Leg and Glutes
Tired of lunges and squats? Not getting results? Add some serious resistance to your lower body workouts and watch those plateaus vanish!     
Attach the ankle straps to your 35lb band and fire up those glutes! Leg exercises will no longer be boring. Supercharge your quads and hamstrings. Add GenerationFit's resistance bands and take leg day to a whole new level.
You cannot go wrong with this complete kit. Target every major muscle group during your workouts, you will undoubtedly get the results you want!
Strengthening Matters
Healthy muscles let you move freely and keep your body strong. Strong bodies also have strong bones. Resistance training, also known as strength training, increases bone mineral density.
Aerobic activity is important for our lungs and our heart. It is effective in weight loss, however it is not the best in burning fat and increasing muscle. If you lose weight strictly through cardio (aerobic) activity, you are losing both fat and muscle. If resistance training isn't part of your routine, you could slow down your metabolism by losing lean muscle mass. This can lead to weight loss plateaus. Building lean muscle speeds up your fat-burning metabolism.
Using GenerationFit's Premium Resistance Band Handles with GenerationFit's Resistance Bands to build strong, healthy muscles will provide balance, strength, help you lift things and pump blood through your body. Performing these exercises even boosts immunity. Feel good knowing that your resistance training exercises play a critical role in preventing disease while enhancing your health – particularly as you get older.
The right products help you accomplish twice the results with half the effort.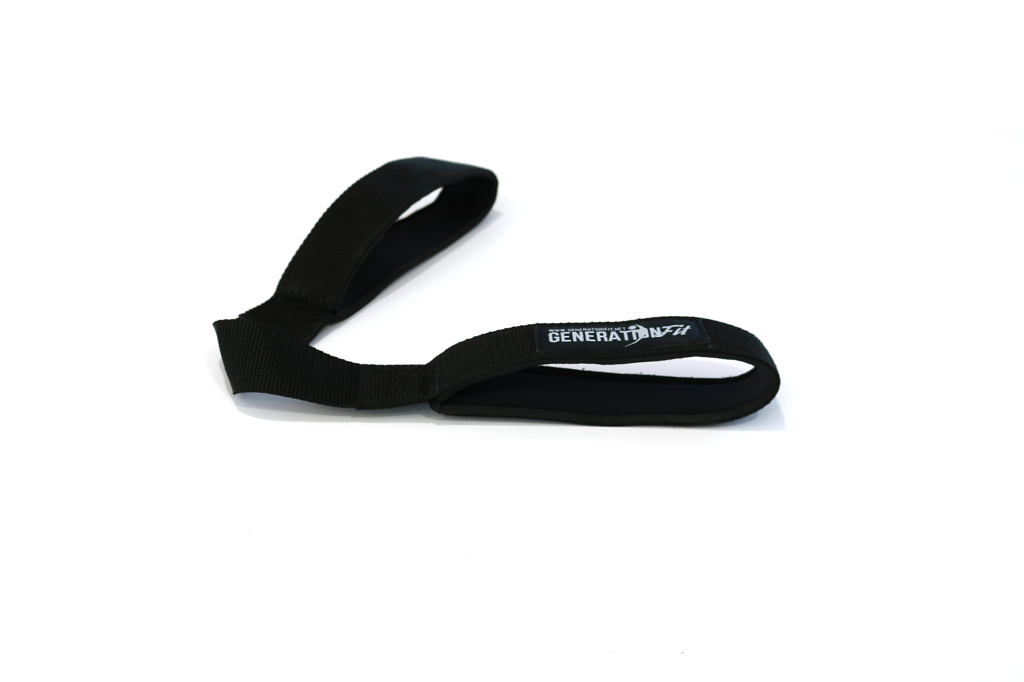 The Anywhere Anchor is not included.
To add the Anywhere Anchor to your order Click Here